Congress Chair
Prof. Moshe Lapidoth, Israel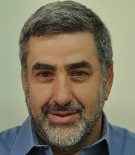 Prof. Moshe Lapidoth is the Head, Laser Unit in the Department of Dermatology, Rabin Medical Center, Israel, associate professor of dermatology and a board member in the Sackler School of Medicine, Tel-Aviv University.
Prof. Moshe Lapidoth is the immediate past president of European Society for Laser Dermatology (ESLD) and a past member of the international committee of the American Society for Laser in Medicine and Surgery (ASLMS).
Prof. Lapidoth is the associate editor of a few journals: Lasers in Medical Science, Journal of Cosmetic and Laser Therapy, Journal of Cutaneous and Aesthetic Surgery, The Journal of Clinical and Aesthetic Dermatology, Journal of Clinical Dermatology. He is the author of more than 70 original articles, a few case reports and review articles in the field of dermatology in various international journals. He the editor of books and has contributed chapters in several textbooks.
Congress Secretary
Prof. Assi Levi, Israel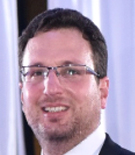 Assi Levi is a a graduate of  the Hadassah – Hebrew University Medical School, Jerusalem, Israel. During his residency in dermatology at Hadassah Medical Center, he was trained in the field of photobiology. He also  studied the effects of natural killer cells on melanomas and different viruses at the Lautenberg Center for General and Tumor Immunology, Department of Immunology and Cancer Research, The Hebrew University Medical School, Jerusalem, Israel.
After completing his residency, Dr. Levi joined the Dermatology Department of Rabin Medical Center, Petah-Tikva, Israel and was also trained in the field of Lasers and other energy based devices in dermatology. Both his research and main clinical interests are focused on photobiology and energy based devices. Dr. Levi is the head of the Photobiology Service and a senior physician at the Laser Unit in Rabin Medical Center. He is also the author of more than 30 publications in scientific journals.
Scientific Committee Chair
Dr. Marina Landau, Israel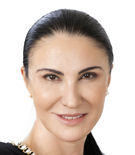 Dr. Marina Landau is a medical and cosmetic  dermatologist in Israel. She has been trained in Dermatology in Tel Aviv Sourasky Medical Center and participated in fellowships in New York University, NY, USA and Sunnybrook Hospital, Toronto, Canada.
Dr. Landau is a member of the American Academy of Dermatology, founding President of International Peeling Society, Past President of the Israeli Society for Dermatologic Surgery and a member of the board of directors of the International Society for Dermatologic Surgery.  Dr. Landau is world renowned dermatologic surgeon with a special expertise in non-surgical methods for facial rejuvenation.
Dr. Landau published more than 75 scientific articles in leading Dermatologic journals and textbooks, and multiple chapters on books on chemical peels and injectables.
Dr. Landau is a devoted teacher and mentor to doctors all over the world.